SUFFLEBOARD LINKS

SHUFFLEBOARD BOOKS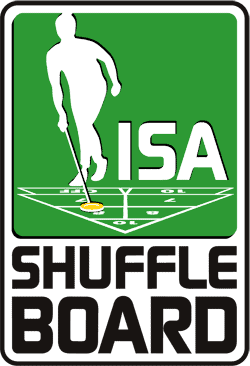 World Shuffleboard
Information



FLORIDA
MICHIGAN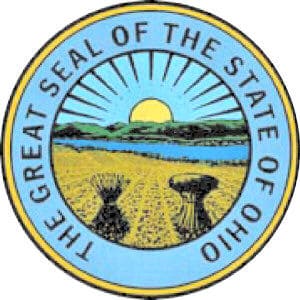 OHIO
TEXAS
CANADIAN NSA
BRAZIL NATIONAL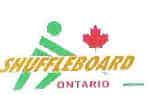 ONTARIO CANADA SHUFFLEBOARD
SHUFFLEBOARD in ALBERTA

High River Shuffleboard


HEMET SHUFFLERS

COMPANIES THAT SUPPORT SHUFFLEBOARD



Shuffleboard Equipment
& Supplies


DURA DRESS

Contact : Mike Walker
(916)485-7802
2836 Merrywood Dr.
Sacramento, CA




A complete Line of Shuffleboard Products
RV TRADERS

Contact Web Master

Pages best viewed in Internet Explorer
ARIZONA SHUFFLEBOARD
Shuffleboard is alive and well in Arizona!
Check out the District links for more shuffleboard information
NEED ASA SUPPLIES

CONTACT BETTY BRADFIED

STATE SUPPLIES ORDER FORM


THE SHUFFLER BLOG

CHECK OUT A RECENT POST ON THIS BLOG WHICH HAS BEEN RECOMMENDED BY MICHAEL ZELLNER, THE ISA PRESIDENT, AND IS ENTITLED "IF YOU TOO ARE A SHUFFLEBOARD SUPPORTER, SEND THIS ARTICLE ALONG TO OTHER SHUFFLERS! ESPECIALLY OFFICE HOLDERS!"
THANK YOU, PAT LANE, FOR BEING
OUR ASA WEBMASTER FOR 12 YEARS!
YOU DID A GREAT JOB!


ASA STATE LEAGUE PLAYOFFS
HELD AT GREENFIELD VILLAGE
RV RESORT IN MESA, AZ ON
MARCH 10 11, 2014
2014 WESTERN (WSA) TOURNAMENT

The WSA 2014 tournament will be Nov. 3rd through 8th.
The Captains meeting will be at Greenfield Village Resort at 9:30 a.m. on Nov. 2nd.
The Orientation will be at 1 p.m. on the Nov 2nd at Greenfield Village
followed by the Western Shuffleboard Associations fall meeting.
The banquet will be at Greenfield Village on Nov. 8th-
social hour from 5 -6 pm, followed by dinner and awards ceremony.

The tournament games will be played at Venture Out-5001 E. Main St. Mesa;
Greenfield Village-111 S. Greenfield Rd, Mesa
and Sunland Village-4501 E. Dolphin, Mesa.

CALL DALE MONDAY, TOURNAMENT DIRECTOR, AT (480) 985-6746 FOR MORE INFORMATION
OR IF YOU ARE NOT PRESENTLY ON A TEAM AND WOULD LIKE TO JOIN ONE OR START A NEW TEAM
2014 DISTRICT 1 & DISTRICT 11
TOURNAMENT OF WINNERS


STATE SPLIT SINGLES
Hosted by District 4 Apache Junction
January 13 & 14, 2014


held at Countryside RV Resort in Apache Junction, AZ.
President Del Salls and his wife, Darlene the Playoff Directors
did a superb job in running the tournament.

Also, a big thanks goes out to the shufflers of Countryside RV Resort
who worked so diligently in maintaining the courts
and providing assistance to the playoff directors..


2013-2014 ARIZONA SHUFFLEBOARD STATE CHAMPIONS.

Chuck Crouse (District I Mesa) and Nicole Corbin (District III Yuma)
are the new men and women Arizona Shuffleboard State Champions.
Chuck lost one game in the state playoffs and Nicole went undefeated.

MEN'S CHAMPIONSHIP


R>L
1st - Chuck Crouse; 2nd Fred Outcult (District V - Sun City);
3rd Bert Routhier (District III Yuma); 4th - Shuffleboard "Bob" Zalatel (District IV Apache Junction);
and fifth -Tim Phillips (District II - Tucson).


WOMEN'S CHAMPIONSHIP

1st - Nicole Corbin; 2nd - Karen Fodchuk (District IV);
3rd Glenda Garman (District II); 4th - Lillian Schilling (District I);
and 5th - Carolyn Seith (District V).



MEN'S CONSOLATION

R>L
1st - Dick Greek (District V); 2nd - Brian Scott (District IV);
3rd Dale Dixon (District I); 4th - L. Morgan (District II);
and 5th - Claude Wasaman (District III).

WOMEN'S CONSOLATION

R>L
1st - Connie Borszich (Dist IV); 2nd - Melva Murphy (District II);
3rd - Gale Balcaen (District III); 4th - Sheila Monday (District I);
and 5th - Hazel Doering (District V).

NOTE : WOMEN'S CONSOLATION : There was three-way tie for 2nd place so a Lag-off was done
to determine who won 2nd, 3rd and 4th positions.




WESTERN RESULTS


Played at Monte Vista, Sunland Springs Village in Mesa and Superstition Sunrise RV Resort in Apache Junction.
District IV of the Arizona Shuffleboard Association hosted the tournament and the banquet.
BLACK DIVISION:
1st Alberta Grizzly's, (pictured)

2nd B.C. One, AZ Snowbirds, 3rd AZ Rattlers, 4th AZ Earlybirds, 5th Alberta Mustangs, 6th Washington Huskies,
7th AZ Scorpions, 8tg Alberta Chinooks, 9th AZ Sidewinders, 10th AZ Challengers.


RED DIVISION:
1st AZ Hummingbirds, (pictured)

2nd Colorado Rockies, 3rd Nevada Silver Shufflers, 4th AZ Desert Rats,5th B. C. Mountaineers, 6th AZ Wildcats,
7th Manitoba Bisons, 8th AZ Misfits, 9th AZ Long-Shots, 10th AZ Bobcats, and 11th California Panthers.



Information taken from the Shuffler Blog. For more information check the link above.